Music
---
White Crone – Stargazer (single)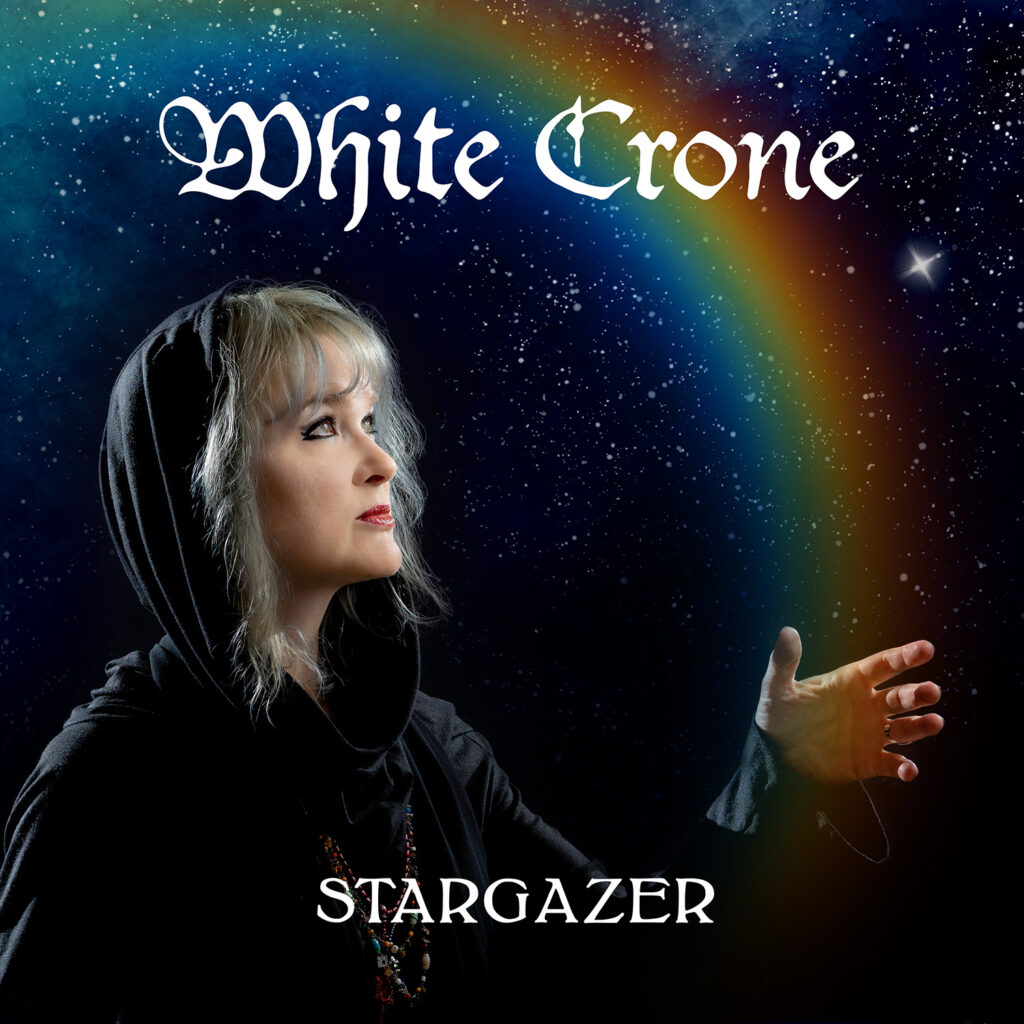 White Crone recorded Rainbow's single "Stargazer" in honor of Ronnie James Dio, featuring Dio drummer Vinny Appice, Blues Rock guitarist Alastair Greene, and prog rock keyboardist Eric Lawrence, Lisa Mann (White Crone) on bass & vocals. The single released on July 9, 2021, a day before Dio's birthday, only available in digital format in our store. Also available on your favorite streaming platform.
---
White Crone – The Poisoner (album)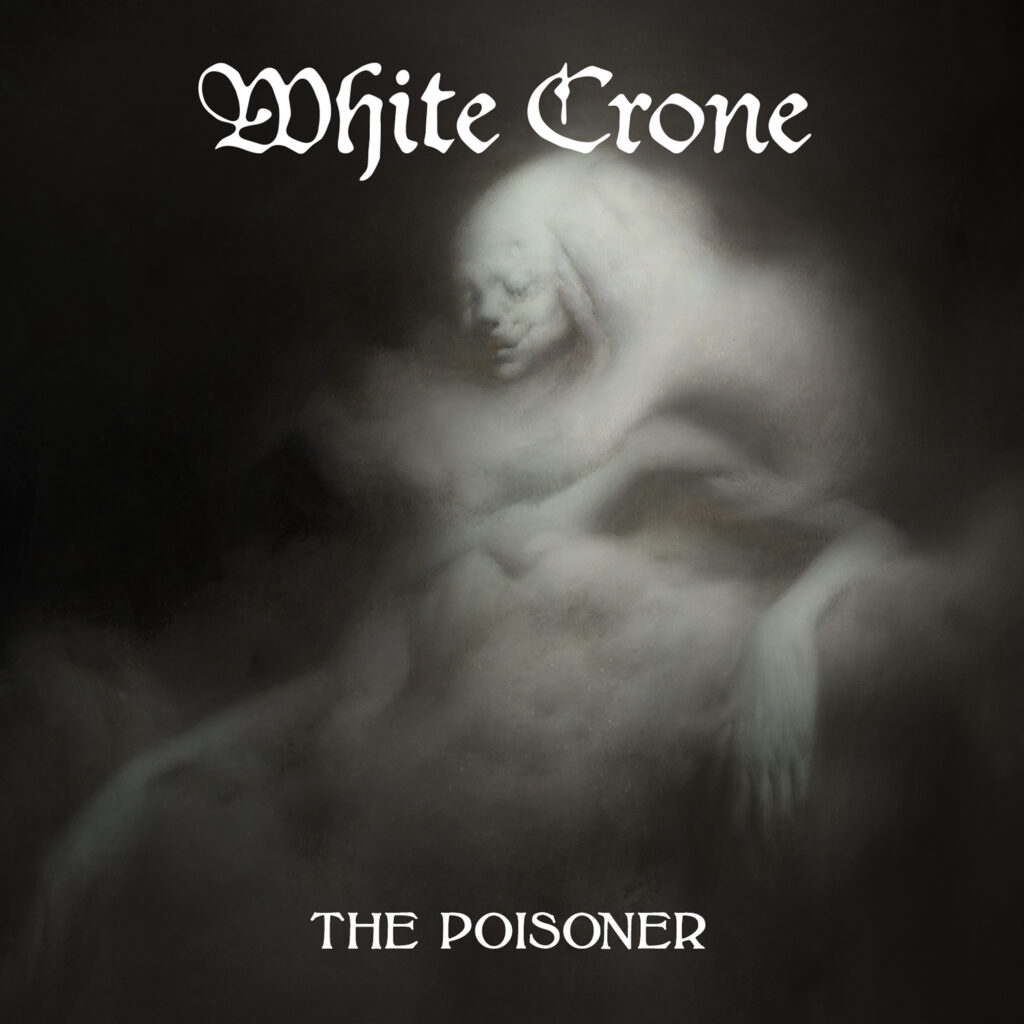 The Poisoner delivers traditional Heavy Metal, with traces of prog, proto & black. Featuring soaring Dickinsonian female vocals, epic dual guitars, thunderous drums & (most especially) iron fisted bass guitar, The Poisoner will take you "back to the day."
Buy the critically acclaimed debut album, The Poisoner, at one of the retailer links below.

The Poisoner has songs that segue together with no break in between for best
album flow, as well as highest audio quality, CD purchase is recommended.
Also available on these streaming platforms.
The Dream of Tiamat (4:04) lyrics
The Poisoner (3:19) lyrics
To the Abyss (4:27) lyrics
Our Sacred Duty (:50)
Broken (4:46) lyrics
The Seven Gates of Hell (4:38) lyrics
New Planet Earth (4:51) lyrics
Interment (5:35)
Edge of Gone (4:00) lyrics
Melancholia (2:00)
Under Hag Stones (5:00) Featuring Vinny Appice lyrics

18 Rabbit (7:18) lyrics
LISA MANN—6 & 8-STRING BASSES, 6 & 7-STRING GUITARS, & VOCALS
LARRY LONDON—DRUMS (except track 11)
MEHDI FARJAMI—LEAD & ADDITIONAL RHYTHM GUITARS, TRACKS 1 & 6
VINNY APPICE—DRUMS, TRACK 11
CATON LYLES—PERCUSSION, TRACK 5
KEVIN HAHN—VARIOUS PICK SCRAPES & BARRE CHORDS
All songs composed and arranged by Lisa Mann except: The Seven Gates of Hell, Composed by Conrad Lang, Jeffrey Dunn, and Anthony Bray. ©2020 LISA MANN MUSIC / ASCAP